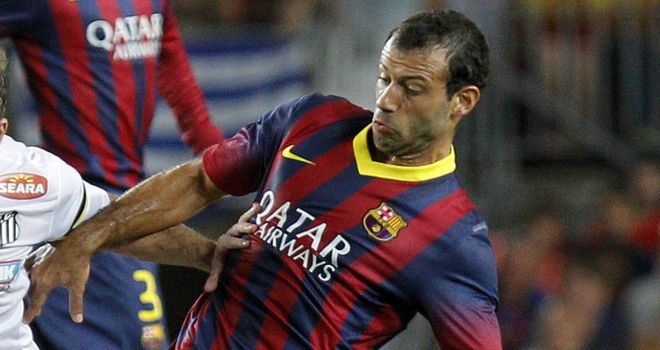 Javier Mascherano has revealed to El Pais that he cannot say with any certainty whether he will be staying at Barcelona.
The versatile Argentina international is reported to be considering his future at Camp Nou following the arrival of Gerardo Martino as coach.
A return to former club Liverpool has been mooted, with Mascherano having enjoyed three-and-a-half productive years at Anfield before heading for Spain in August 2010.
The 29-year-old is ruling nothing out with the summer transfer window still open and admits he would have no qualms about moving on if informed that he is surplus to requirements.
Mascherano told El Pais: "You never know. In football, you have to be prepared for anything.
"There were calls from somewhere else, but no offers.
"There are always doubts. You are at Barcelona and you have to fight for your place.
"The question is whether you now fight in the same circumstances, as I have always had to win my starting place throughout my career. It's as it should be.
"If Barca tell me they don't need me, I will be off within a minute."