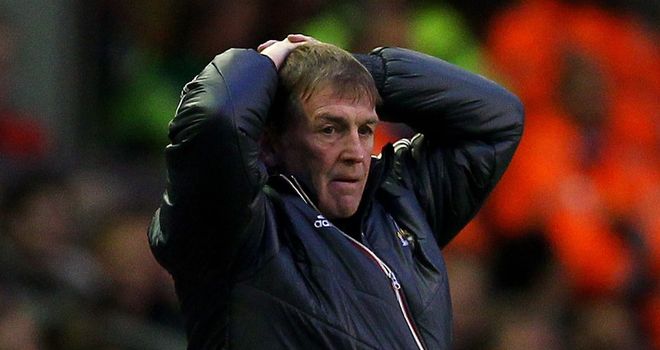 Liverpool boss Kenny Dalglish believes an 'obsession' with the Premier League has reduced the value of winning cup competitions.
The Reds go into this Saturday's FA Cup final against Chelsea looking for a second piece of silverware this season, having already lifted the Carling Cup in February.
But for some, Liverpool's poor league form has overshadowed these cup successes with the Anfield club losing eight of their last 12 games in the Premier League.
The Reds currently lie in eighth place in the table, well below pre-season expectations after spending a considerable amount of money in the summer.
And while Dalglish accepts the club's league form must improve, he insists cup wins bring their own satisfaction.
"Any competition you enter you want to do the best you possibly can in," said the 61-year-old Scot.
"In the league it is 38 games and at the end you finish in a position which tells you how successful it has been.
"In cup competitions there are obviously not as many games and if you get beaten you are out.
"There is an obsession with the Premier League simply because of what it holds for every club and the value financially for every club, the rewards you get for finishing in the top four and getting in the Champions League.
"But there is a satisfaction from winning a cup competition which you don't get from finishing fifth or sixth in the league.
"We have already tasted a cup final this year, albeit the Carling Cup, and getting to the FA Cup final should never be under-estimated in any way.
"It is a fantastic day out for everyone and is great reward for the efforts and commitment of the players and the respect we have paid to the competition.
"We think we deserve to be there and we are happy to be there. We will see what happens. We are in the cup final and there is no guarantee we will win but there is a guarantee we will give everything we have got to try to win.
"The season will be assessed when it's finished."