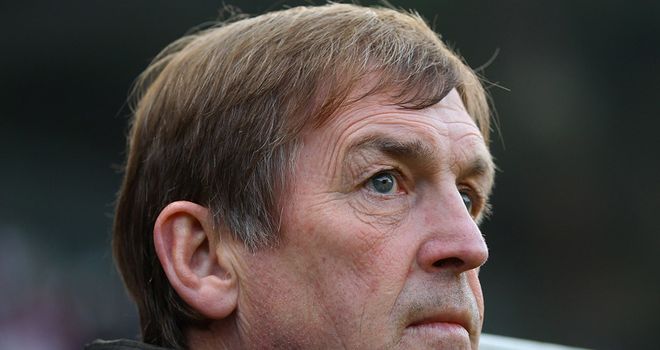 Kenny Dalglish insists there is still nothing to announce regarding his future as Liverpool manager.
The Scot returned to the Anfield hot-seat in January, answering an SOS call from the club following their decision to remove Roy Hodgson from the role.
A former fans' favourite from his playing days, Dalglish inherited the reins a decade after his previous spell as boss came to an end.
He enjoyed considerable success during his first stint as coach, between 1986 and 1991, and has sprinkled his magic dust on the Reds once more.
Results have improved dramatically since he replaced Hodgson, with there still a chance that Liverpool could secure a top-five finish this season.
The Anfield faithful are hoping Dalglish will be kept on for the foreseeable future, with his current deal only set to run until the end of the season.
It is expected that Liverpool's owners, Fenway Sports Group, will offer him an extended stay, but for now no agreement has been put in place.
Dalglish said: "I have nothing to say and nothing to discuss. When we have some news, I will tell you.
"There is nothing to be announced. For me, it is an honour to be here and an honour to have been asked.
"I said if I could come back and help I would do. They asked me and I have come and if I helped and the supporters have enjoyed it, then so have I."
The Liverpool fans showed their support for Dalglish once again during Saturday's rousing 5-0 demolition of Birmingham and the 60-year-old is flattered by their ongoing show of faith.
He said: "It is humbling when they chant my name, but it would be better if they chanted the players' names as they are doing the business on the pitch."