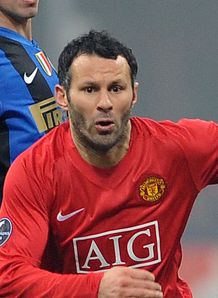 Ryan Giggs insists Manchester United will not be caught off guard by Liverpool's Jekyll and Hyde form.

Rafael Benitez's side are going well in the UEFA Champions League but their Premier League form is mixed meaning Saturday's game - live on Sky Sports 1 and HD 1 - is one they must win.

Despite Liverpool's hot-and-cold nature, Giggs is fully expecting Liverpool to be firing on all cylinders.

"They've proven again this season they are a top European side, something they've managed to do over the last four or five years," assessed Giggs.

"But this year I feel they've improved, they've got good players, and so we're not going to be complacent. We know we will need to play well to win.

"If we do then it will obviously make it difficult for them to win the title.

"The games might be running out and the momentum is with us, but we still have to go out and win.

"I'm sure after their great result and performance the other night they'll be looking forward to the game as much as we are.

"No matter what is riding on the outcome, United v Liverpool is one of the games of the season, and as they're our closest rivals right now, along with Chelsea, it makes it a massive game."

Rio Ferdinand also appreciates the season does not end tomorrow.

"Could it end their title chances? Possibly, but we still have games after that to win," stated Ferdinand.

"People say 'If you win this game, you win the league', but it just continues until it's mathematically over and one team wins it, and hopefully that will be us.

"If we win it will obviously make it hard for them, but I couldn't care what happens to Liverpool as long as we beat them.

"If we do that and that leads to people thinking they're out of it, then so be it."