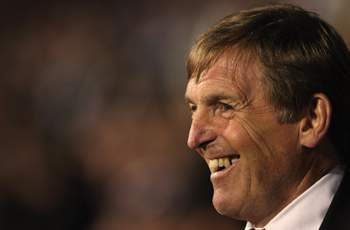 Liverpool boss Kenny Dalglish believes that a season without European competition may be good for his side as it looks to return to the Champions League.
The Reds competed in the Europa League last season but are aiming to return to Europe's premier club competition this term. Dalglish, who has invested heavily in his squad since returning as manager in January, believes they can achieve this more easily without the distraction of midweek European trips.
"We'd much rather be in the Champions League than out of it and this is the first year for many years when we've not been in Europe," he told reporters. "But maybe that will be an advantage to us because we will have fewer games to play and players will have a chance to get more rest. All we can say is we'll give our best for the football club. The more games we win, the more successful we'll be."
Dalglish went on to praise the Liverpool fans and has promised his squad will be fully committed ahead of the new season.
"We can promise everyone we will give everything for the ­football club. All we can do is give our best and, if we get results, we'll be successful," he said. "It's more of an honour than a burden to manage this club. The expectations are there, but we have to manage them and the supporters have to manage them. We know our fans have respect for us and commitment to the football club and we hope to get results for them."