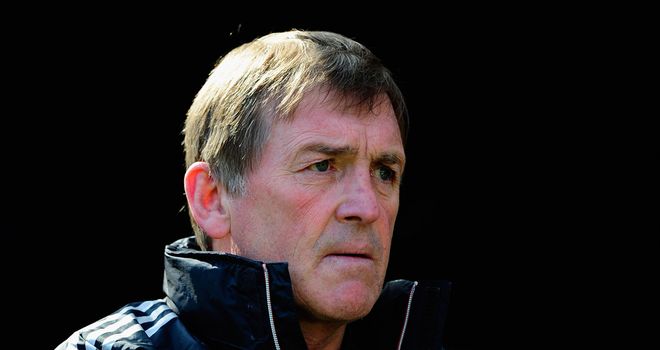 Manager Kenny Dalglish admits paranoia could start to set in at Anfield following Liverpool's recent poor run of form.
The Reds ended a run of three successive defeats as they were held to a surprise 1-1 draw at home by Aston Villa on Saturday.
They have won just five times at home in the Premier League this season, drawing nine matches and dropping 24 points in their 11 other games.
And, although the Scot insisted the result against Alex McLeish's side was down to the performance of referee Michael Oliver, he also claimed some people may think 'there is an agenda against the club'.
"It is important to get as much as you possibly can from every game and in most of the games we have played here we haven't got that and yesterday was another example," he said
"Most of the things we did do which were in our control we tried our best to do.
"Some of the decisions we have not had recently have been a bit confusing.
"If we keep trying it will turn but sometimes there will be some people whose paranoia sets in and they will think there is an agenda against the club from people in importance.
"We don't immediately see it that way but other people may do."
Chris Herd put the visitors ahead in the 10th minute and it took until eight minutes from time for Liverpool to equalize through Luis Suarez's close-range header.
But Dalglish felt his side should have been awarded two penalties by Oliver and was also upset about the official's decision to later book Suarez for diving.
"We were pleased with most of the things we did," he insisted.
"Their attitude and commitment from 20 minutes from the end of the first half was the difference.
"Villa got a goal and it gave them something to hold on to but the longer the game went the stronger we got and the more determined we were to get a goal.
"We got a goal but I think we deserved more than that. They kept plugging away. If we keep doing that we will win more than we will lose."