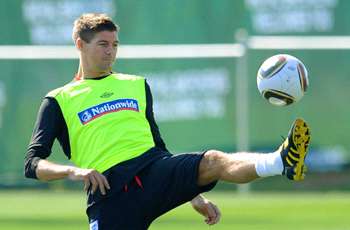 Liverpool believes that their captain Steven Gerrard will not consider a move to Real Madrid this summer, according to the English tabloids.
The Sunday Mirror states that Gerrard, who will lead his country at the World Cup finals in South Africa as a result of Rio Ferdinand's injury, has rejected a possible proposal from new Los Blancos boss Jose Mourinho, who wanted the midfielder to become part of his revolution at the Santiago Bernabeu.
The 30-year old has indicated that he will consider his future after the tournament had ended, but although he has reportedly said no to Mourinho, he is expected to return and tell Liverpool that he wants to leave.
The Merseyside club is currently searching for a new coach after they mutually agreed a termination of Rafa Benitez's contract. The likes of Martin O'Neill and Roy Hodgson are thought to be front-runners for the vacant post.
Benitez is thought to have had a poor relationship with the players, including Gerrard, and this was a major factor in his departure after six seasons at Anfield.