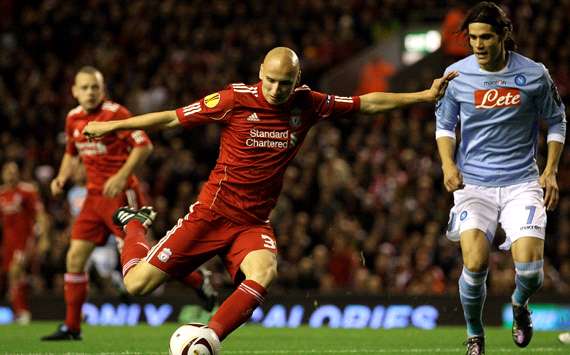 Liverpool boss Kenny Dalglish believes his club will benefit from the loan system after Jonjo Shelvey became the latest player to move away on a temporary basis.
Shelvey, 19, joined Championship side Blackpool last week and put in a sparkling display to help his temporary team to a 5-0 victory on his debut, and Dalglish believes the England youth player will benefit from playing regular football.
"It's helpful to everybody," Dalglish told the club's official's website.
"Jonjo's a very promising player for us, but the difficulty for us is to get him a game.
"He needs games and it's a fantastic opportunity for Jonjo to do that. Blackpool has got a good quality player and it's educational for us because we'll get to see him play.
"It'll also be educational for Jonjo because he's playing at a good level with a good club - and another real bonus for him is he doesn't have to move house.
"It is important for us to use as many opportunities as we can to develop the players - if we can't give them games here, then we've got to look to get them playing somewhere else.
"For Jonjo it's a chance for us to see him, and for him to develop and push harder for a first-team spot here.
"We've put him out because we want him educated and to see him develop, not because we want to see him go. It's purely progress for him.
"The loan system has got various options to it that you can use it for. In Jonjo's case, it is purely for his development and benefit, and also for our benefit."
Other Anfield players currently out on loan include Alberto Aquilani at AC Milan, Joe Cole at Lille, Dani Pacheco at Rayo Vallecano and Peter Gulacsi at Hull, and Dalglish is closely monitoring their progress.