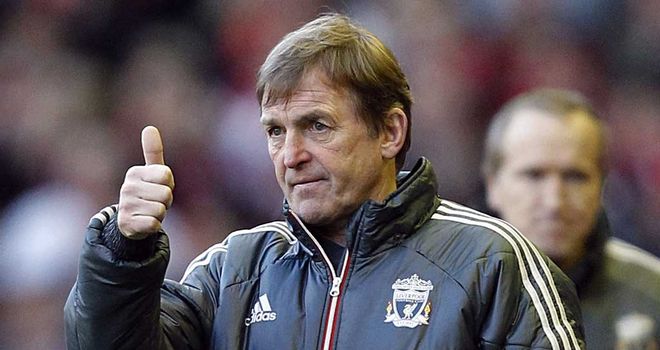 Kenny Dalglish believes that Liverpool have made progress at all levels over the last year.
The Kop icon led the club to Carling Cup glory in February to help them clinch their first trophy since 2006.
That triumph was expected to signal the start of an assault on the league for a top-four finish, but over recent weeks the Reds have struggled and are now seventh in the table.
Despite their stuttering form, Dalglish is adamant they have made significant strides over the last 12 months.
"It depends how people view success. I view success as the club moving forward, and that's what we're doing. We've moved forward in lots of ways," he told the club's official website.
"Maybe at times it isn't always apparent, but on the pitch the club is moving forward, in and around Melwood it's moved forward, off the pitch it's moved forward, the Academy has moved forward.
"We just need to get our league results in better order and it'll be a happier story."
Liverpool will face Everton in what should be a captivating FA Cup semi-final and already have silverware in the shape of the Carling Cup.
Yet at Liverpool, they will always be judged on their standing in the league and the Reds chief knows they need to rectify those results.
He added: "We want to compete equally in every competition we're in. We've done tremendously well in the cups and we've got to recreate it in the league.
"It's not been that way this season. There have been a lot of fantastic performances but we've not got the results.
"The players are as disappointed as anyone else when we lose a game but we'll keep doing what we do day in, day out in training. At some stage I'm sure it's going to come right.
"We'll keep going the way we believe in. We certainly have made progress over the year, in lots of areas - not just the first team."