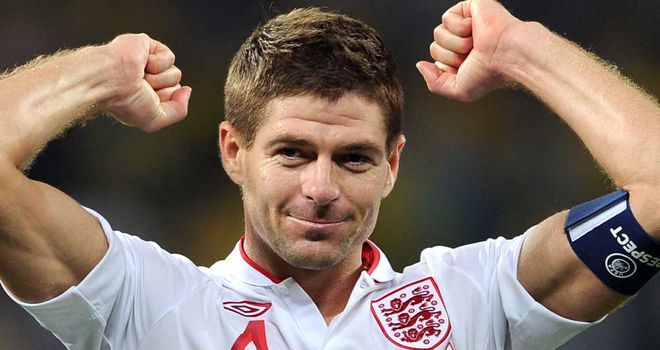 Steven Gerrard is looking forward to the start of 'an exciting new era' at Liverpool and claims he is raring to go ahead of the 2012/13 campaign.
The Reds skipper has linked up with the rest of his team-mates in Boston after being granted extended leave on the back of his efforts at Euro 2012 with England.
It may have been a busy summer for Gerrard and those at Anfield, but he believes Brendan Rodgers' arrival as boss and the continued support of the club's American owners bodes well.
Liverpool will have little time to find their feet under the new coaching team, as they prepare for an early entrance into the Europa League qualifiers, but all of those connected with the Reds are in buoyant mood.
"It's great to be here in Boston and it's an exciting new era for the players," Gerrard told the Liverpool Echo.
"We've been looking in from our holidays and hearing what the manager is saying and what his vision is.
"All we can do is give him our full support and work as hard as we can to make his job a bit easier.
"The Boston Red Sox are such a big team out here and so is Liverpool in England. The challenge for the owners is to try and make both successful at the same time.
"I can only speak on behalf of Liverpool Football Club and promise the owners we will give everything we have got to bring as much success to the owners as possible.
"We started that last year with two big cup finals. We won one and lost one, so there is a platform there for this team to grow and improve.
"With a new manager and new coaching staff, it's an exciting time and I'm really looking forward to bringing more success to this club.
"I just need to get my legs going again and try to stay fit. After two friendlies we're straight into the Europa League. I am really looking forward to that and will hopefully play some part."