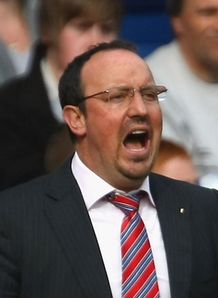 Liverpool manager Rafa Benitez has described reports he has demanded a £50million transfer kitty as 'total rubbish'.

Reports on Tuesday suggested Benitez was demanding a £50million war chest to enable him to sign David Villa, David Silva, Gareth Barry and Daniel Alves.

Benitez has brushed off the speculation, outlining the fact that Sevilla star Alves has already agreed a deal to join Barcelona to prove the reports have no substance.

"The stories are ridiculous. Total rubbish," Benitez told the Liverpool Echo.

"They have me trying to sign Daniel Alves, who already has an agreement with Barcelona, so how could I be trying to sign him?

"I am working hard with (chief executive) Rick Parry, who is in regular contact with the Americans, and there are no problems.

"The reports are just unbelievable."