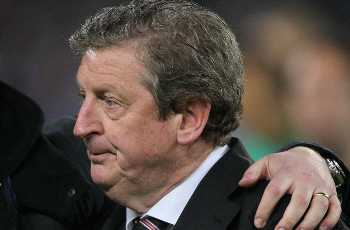 Fulham boss Roy Hodgson insists that he be guaranteed funds to help strengthen Liverpool's squad this summer before he is appointed the Reds new manager.
Liverpool are set to agree to terms with the Cottagers over compensation for Hodgson to replace new Inter Milan boss Rafael Benitez.
However, Hodgson want some assurance that the Reds will give him the funds to go into the transfer marker and improve the club before he commits to lead Liverpool next season, according to The Mirror.
The Reds are coming off of a very disappointing season, finishing in seventh place in the Premier League and being eliminated in the group stage of the Champions League.
Hodgson is concerned that the financially burdened club, who are currently about £400 million in debt, may not allow him to spend this summer.
Former England manager Sven Goran Eriksson is the favourite to replace Hodgson at Fulham.