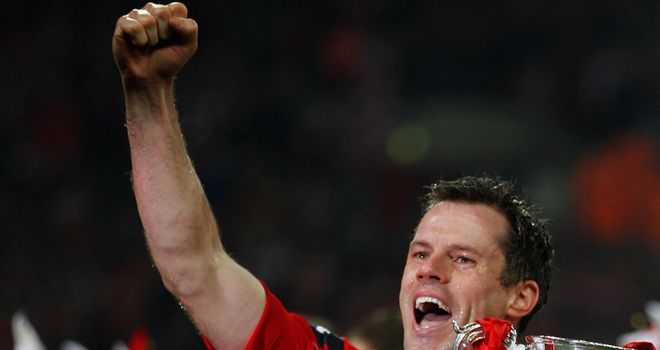 Jamie Carragher has warned his Liverpool team-mates they will need to play for their FA Cup final places in the league fixtures against Norwich and Fulham.
The club have won the Carling Cup and beaten fierce rivals Everton to reach the Wembley showpiece against Chelsea.
But despite their heroics in cup competitions, Liverpool have one just once in the last six league games and have now slipped to eighth, two points behind their neighbours with four games left.
And Carragher is expecting the battle for FA Cup final places to be reflected by some much-improved performances as the league campaign draws to a close.
The 34-year-old defender told Liverpool's official website: "It's all to play for in terms of cup final places, but we're going into these games to get three points because we need to move up the table.
"Of course, if you perform well in these games, you have a greater chance of playing in the final.
"And certainly, we all want to play in the big games. There are two games now before the final and I'm sure the manager will mix it up because the Fulham game is just before the cup final.
"We'd like to finish above Everton but I'd rather win the semi-final, like we did against them, than if they were to finish above us."