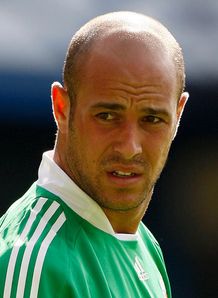 Jose Reina is confident that Liverpool can claim their first win at Emirates Stadium on Sunday.

The Reds have yet to beat Arsenal at their new ground but have the opportunity to change that statistic as they travel to London this weekend.

Reina feels that Liverpool are playing well enough to topple the Gunners, although he is wary of the threat posed by Arsene Wenger's men.

The Spanish goalkeeper believes Liverpool have the psychological edge as they are currently top of the Premier League table and eight points clear of Arsenal.

"We don't have that many great memories from our other visits to the Emirates," Reina told his club's official website.

"They played very well and we weren't in our best moment.

"This time I think it is different because we are top of the table and I think it is easier to play when you are up there. We've never won there before, so maybe it's the right time to do it.

"It is possible for us to win on any ground. But we have to respect them a lot and play to win, like we always do.

"We have already won at Stamford Bridge, which we'd not done, so we're confident we can now go to the Emirates and win there too."

Arsenal have lost to the likes of Hull City, Stoke City and Fulham this term but they have beaten title rivals Manchester United and Chelsea.

Reina added: "Arsenal have great players and a good squad. They are able to do great things. They beat Manchester United at home and also won at Stamford Bridge, so we know it will be a really tough game.

"They probably do save their best for the big teams. The way they play their football probably makes it easier for them to take on the top sides, because they allow them to play their brand of football.

"Against more physical teams they have struggled a little bit because of that."

Reina does not think Arsenal should be written off in the battle for top spot even if Liverpool emerge as winners on Sunday.

He said: "I think the title race is nine months long so I don't think we can talk about whether they are in or out of the race until the last five games of the season."