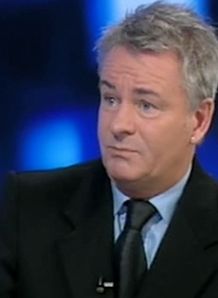 Charlie Nicholas believes Yossi Benayoun underlined his value to Liverpool as his hat-trick blew Burnley away at Anfield.

The Isreal international was making his third start of the season, but pressed his claims for a permanent starting role as Rafa Benitez's side ran riot against the Premier League newcomers.

The decision to include him meant Steven Gerrard dropping deeper, unable to link up with Fernando Torres, but the Reds manager was proved right in emphatic fashion.

And Nicholas, who has already advocated playing Benayoun just off a lone striker this season, believes it underlines how vital he is to their title chances.

"Benayoun, I think we have all said more than once needs to play in this position," he told Soccer Saturday.

"He played in that Gerrard role; it withdraws Gerrard a little bit but his movement creates space and it also helps Stevie Gerrard get a little bit more space because that threat is there in the last third. With (Fernando) Torres' movement, Kuyt coming in from the wide area and Benayoun just being prepared to take people on, it just makes more space.

"Burnley played quite well, they were sharp, they moved it well without any real penetration, but once Benayoun scored a lovely goal for the second - it was a decent run from the right-hand side, he just kept running at them and on his favoured right foot cut it across the keeper into the bottom corner - after that they just burned it, in cruise control.

"The second then came from a simple tap-in from Dirk Kuyt after a mistake from (Brian) Jensen and then it was really just a matter of how many Liverpool wanted to score - and Benayoun got his hat-trick with two more in the second half."

Despite the scoreline, Nicholas was full of praise for Owen Coyle's side, centre-backs Clarke Carlisle and Andre Bikey in particular, and because of that, still has some doubts over Liverpool's title credentials.

Struggling against supposedly lesser opposition, especially at Anfield, has often being single out as the reason they have trailed behind Chelsea and Manchester United.

And Nicholas says even this does not prove anything - but will do them the world of good after losing to Aston Villa and Spurs already this season.

"Liverpool are back, they've got their confidence up and they've responded well to those two defeats," he said. "It's a sign that they are going to be in there battling, no doubt about that.

"But there's still a question mark for me: I know Thommo finds it hard because he thinks we're picking on them, hut Liverpool at this moment, I don't know if Rafa is going to start with Benayoun in every game or play Stevie Gerrard further forwards. He needs that variety because he's not got that strong a squad.

"There are tougher games to come no doubt about that, but there's nothing wrong with gathering momentum and confidence - and that's exactly what they've done on Saturday."