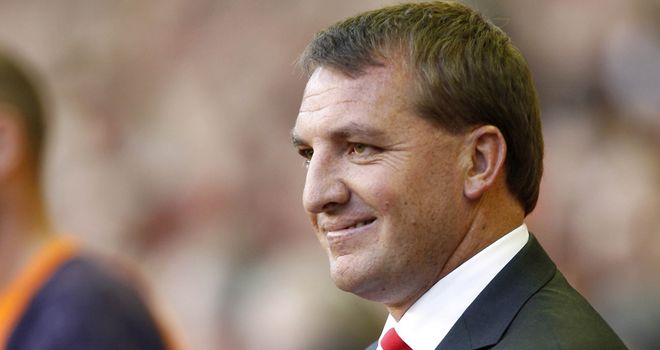 Brendan Rodgers claims to be closing in on a couple of new additions to his Liverpool squad, with movement expected in the next 48 hours.
The Reds have already completed deals for Fabio Borini and Joe Allen this summer, but further strengthening is required if the club is to challenge for a top-four finish.
Rodgers is aware of the need to bolster his ranks and claims to be working hard to push deals through.
He is confident those efforts will have produced positive results by the time Liverpool get their 2012/13 Premier League campaign underway against West Brom on Saturday.
Rodgers told the club's official website: "There has been a lot of great work done behind the scenes, enquiring about players.
"I'll find out (more) later, to be honest.
"We hope in the next couple of days we'll have one or two coming in, which is great - players that can come in and help the ones that are here. Hopefully in the next 48 hours we'll find out."
Rodgers believes the squad he is assembling is capable of pushing for UEFA Champions League qualification this season, but appreciates that competition for a limited number of places towards the top of the table is fierce.
He said: "For us it's about being competitive this year in every competition we're in. The challenge at the top of the table is greater than ever.
"It was the top two, the top three, then the top four. Now there are seven or eight teams involved in that.
"The top four is certainly not something we'll shy away from. It's where a club of this status wants to be, but it's always easier said than done. The reality over the past three seasons or so hasn't been that.
"It's important that if you don't have the money, you have got to be different. That's the idea of trying to find a style. One of the ways in which we can hopefully gain an edge is in how we play and control and dominate games.
"I've got some wonderful players here, some world-class players, and I'm excited about the young players that are coming through. There are always ways in which you are trying to make the difference.
"Everyone wants the money but you can't always have the money. But it won't stop our hunger and desire to improve and be better, and one of the ways in which we'll look to do that is to define our model of play."