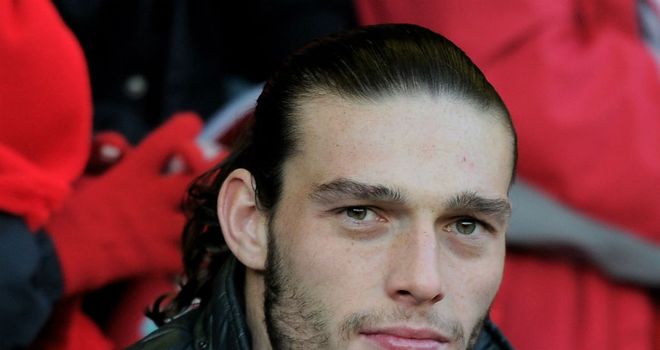 Andy Carroll is hoping Steven Gerrard's comeback can help kick-start the striker's difficult start to his Liverpool career.
Injuries to both players have resulted in Carroll and Gerrard starting just one game together - last week's Carling Cup semi-final first leg win at Manchester City - since the forward's £35million move from Newcastle last January.
Coincidentally, Carroll's debut came as a substitute in Gerrard's last match before groin surgery ruled him out for the remainder of the 2010/11 season.
With Gerrard finally fully fit, Carroll is now determined to add to his tally of six goals in 33 games and is looking forward to the service only the Liverpool captain can provide.
"We haven't had the chance to start many games together," Carroll told LFC Magazine.
"I think I may have been a sub when he's started or he has been a sub when I have so it's nice to see him back.
"When you're on the same team as him in training, some of the passes he puts through for you and the chances he creates are incredible really.
"So hopefully I can keep working hard, get a nice run of games, give some good performances and get a few goals.
"If I can get a good run, hopefully that can kick-start me on again."
Indeed, Carroll feels he is not the only one benefiting from Gerrard's presence back on the field.
"You can see at Melwood that as soon as he comes out on the training pitch he's just different class," he added.
"I think just him being there gives everyone else another lift and another boost.
"He's already scored three goals so you can see straight away the difference that he makes and the impact he has."