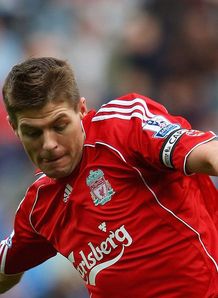 Steven Gerrard insists the Liverpool squad 'trust' manager Rafa Benitez's rotation policy.

Liverpool secured a hard-fought 1-0 victory over Wigan on Saturday and Gerrard believes his side are now back on track after a previous run of two draws in their last Premier League outings.

Having secured the weekend win at the JJB Stadium, Gerrard has underlined the importance of a large squad in mounting a title tilt both at home and in Europe.

"There are so many games," the Liverpool captain told the club's official website. "There are 60-65 games we hope.

"So it is impossible to ask the players to play in every game. We have got to trust Rafa."

Liverpool began the season in impressive form, including a comprehensive 6-0 demolition of Derby, but Gerrard believes his side's slump in form over recent weeks was to be expected.

"We had a bit of a blip," Gerrard added.

"Because we started the season so well, we were on fire and were blowing most teams away, expectations went even higher. People were expecting us to do it every week.

"But at Premier League level and UEFA Champions League level it is not going to happen.

"There are going to be times when we have to grind draws out and times when you don't play well."