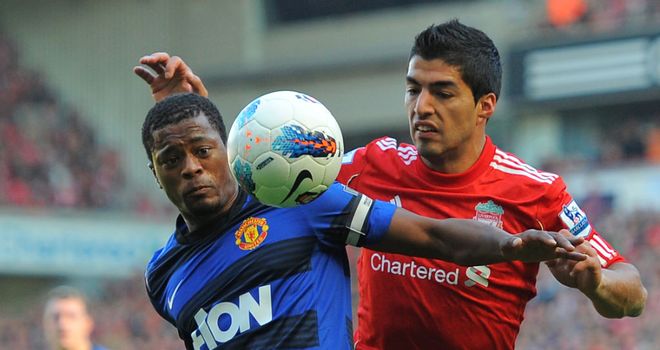 The Football Association has begun the disciplinary hearing into claims that Liverpool striker Luis Suarez racially abused Manchester United defender Patrice Evra.
Suarez was accused of racially abusing Evra during Liverpool's 1-1 draw with United at Anfield in October.
The Uruguayan has categorically denied using any racist language towards Evra and Liverpool have backed the player over the incident
Suarez has been charged with abusing Evra, and referring to his "ethnic origin and/or colour and/or race" by the FA.
Reds boss Kenny Dalglish has been critical of the FA for the amount of time it has taken in trying to resolve the issue.
The hearing is expected to last for two days with the outcome expected by the end of the week. Both players are due to give evidence to the hearing.