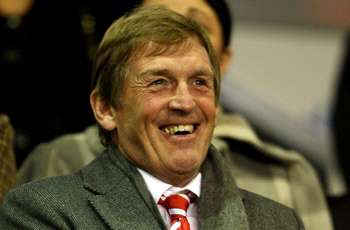 Liverpool manager Kenny Dalglish believes his team must become more consistent and go on a winning run after victory against leaders Manchester United on Sunday.
The Scot is well aware his team's resounding 3-1 win will be for nothing if they drop points down the line. Liverpool's previous game in the league was their 3-1 defeat to relegation-threatened West Ham and Dalglish recognizes that his team must show more consistency.
"It is three points but it is not the end of the season for us just because we have had a fantastic result against a team leading the table," he told reporters.
"If we play like that against any team we would be happy with the performance, and it shows you what the players can do and want to do.
"But you can never take away the disappointment of West Ham. We can use that as a reference point."
The Reds' win keeps them in with a chance of qualifying for the Europa League this season, a target which at times has looked unlikely.
Dalglish reverted back to a 4-4-2 formation after experimenting with a 3-5-2 shape since their game with Stoke City in February, and the Scot was quick to praise his team for adapting so quickly against the table-topping United, with Dirk Kuyt and Luis Suarez coming in for particular acclaim.
"You cannot carry anyone in a game against United, everyone has to play," he added.
"Dirk rightly got the headlines for the hat-trick but Luis put in a fantastic performance.
"I have always believed that it is about people so you can have any formation you want, it is the players that make it.
"They were fantastic and it did not matter what formation they played, formation was irrelevant."