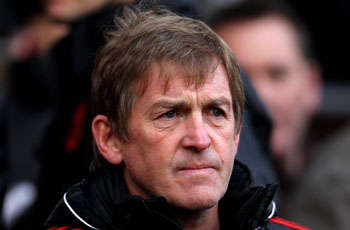 Liverpool manager Kenny Dalglish has insisted the club must continue spending this summer in order to continue their revival, but has assured the team's young players they will be given first team opportunities.
The Merseyside club invested £57.8 million in January on forward pairing Andy Carroll and Luis Suarez, having raised £56m from the sales of Fernando Torres and Ryan Babel.
Dalglish has called for a continuation of investment in top-class players with the likes of Bolton defender Gary Cahill, Aston Villa's Ashley Young and Blackpool captain Charlie Adam linked with moves to Merseyside.
Speaking to The Guardian, Dalglish said: "Every summer is important for the club. The better the business, the more successful the club is going to be. If you do good business, you've more chance of being successful.
"That just doesn't mean buying players and letting players go, it's about developing what else you have. This summer is going to be very important, not just for Liverpool Football Club, but every football club. And the better decisions you make, the better business you do, the better chance you have of setting yourself up for next season."
The Scotsman, however, has pledged not to disregard the club's youth prospect having seen Martin Kelly, Jay Spearing, John Flanagan and Jack Robinson all step up into the senior squad this season.
"It's important that there is room for development for players, but it's also important that you don't use it as an excuse not to spend money and not improve what you've already got," he continued.
"Age does not determine their ability to play. So if we're convinced we have young players who are better than what's available, then we'll keep our younger players. There's no two ways about it.
"But that does not say we don't want to improve as a football club in any way, shape or form. We do need to leave some path open if we do think there are players who can come in.
"If they develop then fine, if they don't, we've got a problem. But if you buy a player in and he doesn't produce, you've got a bigger problem."