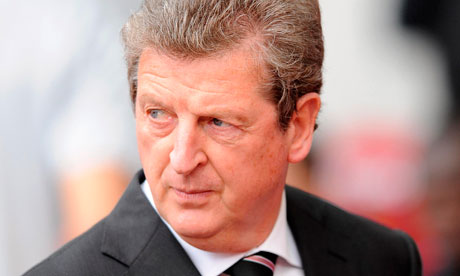 Liverpool hope to agree a deal with Roy Hodgson to become their new manager before England's make-or-break game against Slovenia tomorrow, despite concerns the appointment will prompt Kenny Dalglish to reconsider his future at the club.
Anfield officials had been confident of appointing the Fulham manager as successor to Rafael Benítez by the end of this week, only for the uncertainty over Fabio Capello's position should England fail to qualify from their World Cup group to hasten their approach. Hodgson is considered a strong candidate for the England job should Capello quit.
Mindful of a potential rival for their first choice to replace Benítez, the Liverpool board is now looking to secure an agreement from Hodgson before England's fate in Group C is determined. The 62-year-old is well aware of Liverpool's interest and his likely transfer budget at Anfield but may prefer to delay a decision on his future until after the game in Port Elizabeth.
An added complication for the Liverpool hierarchy, and particularly the managing director, Christian Purslow, is Dalglish's opposition to Hodgson's appointment and his disillusionment with how the process of identifying the new manager has unfolded.
In a statement confirming Benítez's departure this month, Liverpool announced that Dalglish would work alongside Purslow in the search for the club's next manager. Since then, however, Dalglish has made it known that he wants the job due to what he perceives as a lack of better qualified and available candidates.
He is a long-time friend of Hodgson but feels his recommendations to the board have been ignored and that the Fulham manager is not the right man to take Liverpool forward at a critical juncture in their history. The Scot is likely to reconsider his role at Liverpool, which is officially that of a club ambassador with input into the club's youth academy, should Hodgson be installed as manager this week.