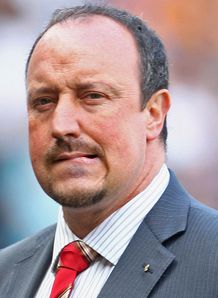 Liverpool manager Rafa Benitez insists that Manchester United can still crack under the pressure in the title run-in.

The Reds went to the top of the Premier League on Saturday as they put Hull City to the sword at the KC Stadium.

But the Merseysiders' time at the summit was brief as United came from 2-0 down at half-time to crush Tottenham with five second half goals at Old Trafford.

The champions' result means they now sit three points ahead of Benitez's men with a game in hand but the Spaniard still believes the title race is not over.

"We have to keep on winning," he said.

"This football is always difficult and United are a good team, but if we keep winning I think maybe they will feel the pressure.

"You never know in football."

The former Valencia boss praised his team's 3-1 win at the struggling Tigers in what he described as difficult conditions.

"It was a terrible, terrible pitch, really difficult to play," he added.

"The ball was like a rabbit and it is difficult to catch a rabbit. It was a dry and long, terrible.

"If you lose you can say that is an excuse but we won, so I can explain it was difficult to play on.

"Pepe Reina was under pressure every time he tried to play the ball. We needed to be patient and try and pass the ball. We were a little bit under pressure.

"Credit to them, they played with 10 players and they were still pushing."