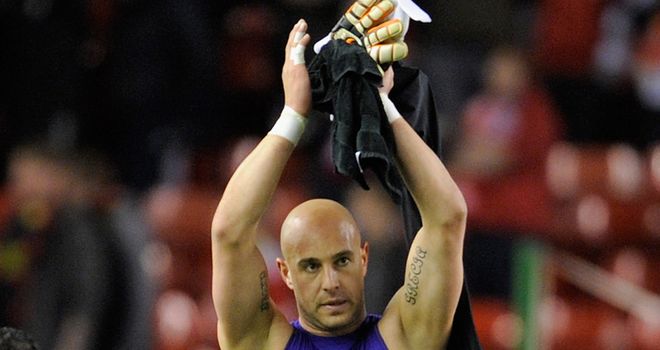 Liverpool goalkeeper Pepe Reina believes the club's recent recruitment drive has helped close the gap further to the Premier League's top teams.
The Reds have dropped out of the top four during the last two seasons after being mainstays in the UEFA Champions League.
Liverpool spent big in the summer in a bid to improve their squad and Reina has been encouraged by what the new arrivals have brought to the team.
"I hope (the signings) have helped close the gap," said Reina.
"Our belief is about the quality of the team and the squad and the strength we have as a group of players and a club - that is all that matters.
"We have to work on a daily basis trying to improve and keep going to try to compete more often with people above us.
"It is still early days to talk about closing gaps but we will find out at the end of the season.
"Hopefully the distance won't be as big."
Liverpool currently sit fifth in the table and Reina is happy with the improvement in the side after drawing 1-1 with Manchester United at the weekend.
"It is a positive thing to be disappointed after not beating Manchester United," added Reina.
"We are clearly playing better and are winning games and that is key.
"I think we have had just one poor game - at Spurs (a 4-0 defeat in which Liverpool had two players sent off) - and over the season it has not been a bad balance at all.
"We are much happier than a year ago."