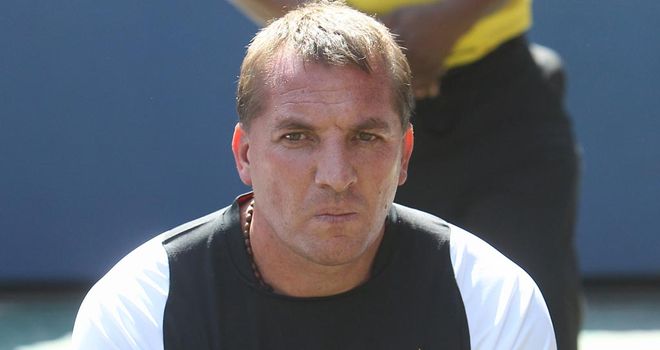 As Brendan Rodgers prepares to begin Liverpool's Europa League campaign on Thursday, he insists the Premier League is the priority.
The Reds travel to face FC Gomel in the first leg of their third qualifying round clash in what will be Rodgers' first competitive match in charge.
But while the former Swansea boss would like to do well, he is adamant that the league is Liverpool's main target.
"I don't want to disrespect the Europa League, but there's no doubt the league is our priority and we want to finish as high as we possibly can," he told the club's official website.
"The Europa League is a competition we'd like to do well in.
"Obviously to do well in it you've got to play a lot of games and hopefully that will be the case.
"When you play for Liverpool every tournament and every game is a priority."
FC Gomel finished third in the Belarusian Premier League last season, but did manage to win the domestic cup competition.
They have never progressed beyond the first round of any major European competition, but Rodgers is refusing to underestimate the challenge Liverpool face at Central Stadion.
"We have done our homework on them," Rodgers added.
"They have done well to qualify for this stage, the pitch looks nice and they play a 4-2-3-1 system.
"But while I always respect the opponent we play and never underestimate them, I'm a big believer in focusing on our own game and maximizing how we play the game.
"If we do that then I believe throughout the course of the season we'll have a chance of winning every game."
Liverpool are without Andy Carroll, who has a minor groin strain, as well as Luis Suarez and Craig Bellamy who are on Olympic duty. But new signing Fabio Borini could feature.