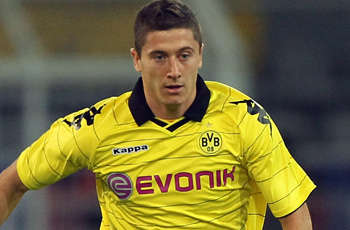 Liverpool is close to making an official bid for Borussia Dortmund 23 year old Polish International striker Robert Lewandowski according to reports in Germany.
Liverpool manager Kenny Dalglish is still looking to strengthen his front line despite spending tens of Millions on strikers in the summer and has apparently identified Lewandowski has just the sort of player he wants and likes.
Liverpool had looked set up front with the purchase of Luis Suarez and Andy Carroll but below standard performances from Carroll and a lack of depth up front have convinced Dalglish that he needs more competition and cover up the front.
Lewandowski is not an out and out scorer but more of an all round front man, he makes as many assists as goals and is the perfect man for an out an out striker to feed off.
A fee in the region of £8 Million should be enough to land the Polish International who cost Dortmund £4 Million back in June 2010.