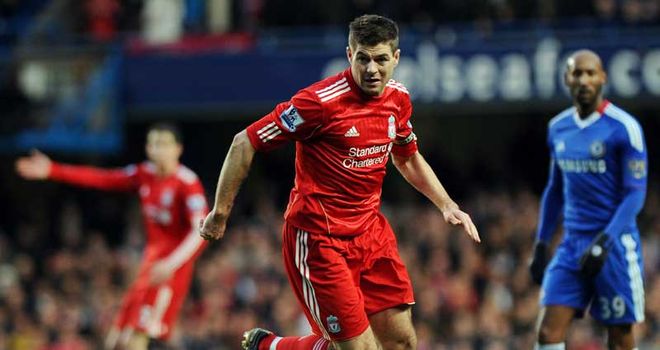 Liverpool captain Steven Gerrard believes it is only a matter of time before the club start challenging for trophies again.
The Reds have been on a downward spiral in recent seasons although the return of Kenny Dalglish to Anfield following the departure of Roy Hodgson picked things up last term.
Gerrard is confident Liverpool will be mixing it at the top of the Premier League during the next campaign after improvements of late.
"What I can say to the fans is that Liverpool will be back among the trophies sooner rather than later because we are moving in the right direction," he said.
"We have got fantastic players, the structure of the club is healthy from top to bottom and when that is the case then the team won't be too far away from winning."
The 31-year-old England international insists Liverpool will win the title again at some stage.
He added on liverpoolfc.tv: "We will get the championship again. It's difficult to say when because that adds a lot of pressure to the team."