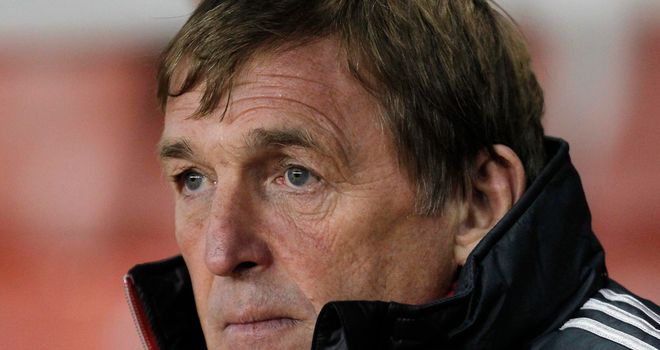 Kenny Dalglish believes Liverpool deserve to be in a better position in the Premier League but recognizes his squad must continue to do their talking on the pitch.
The Reds boss has for the first time since his return in January 2011 started to find himself the subject of criticism after six draws at Anfield so far this season.
Boxing Day's 1-1 result against a Blackburn club which is in disarray increased the pressure on Dalglish, who has always stood up for his squad by repeating they are still settling after a summer overhaul.
But had Liverpool taken the 12 points they have dropped at home, they would be hot on the heels of league leaders Manchester City and Manchester United.
Ahead of Friday's visit of Newcastle, Dalglish knows wins have to be earned, however, he also thinks his side have been short-changed after dominating games but scoring just 21 goals in 18 league games.
"We want to move on and everybody wants the reward for the fantastic play they have produced," he told a press conference.
"We need to improve the goals for column so we'll continue to pursue that goal and I'm sure next year they will be better for the experience they have had this year.
"I think we deserve to be higher up the table than we are but you've got to earn that right and not talk about it - but to be fair they have done a lot of talking on the pitch for us.
"As long as we are in there somewhere, continue to do the right things and give ourselves a chance (come the end of the season) then we'll be happy with that."
Liverpool will be without controversial star striker Luis Suarez against Newcastle after the Uruguayan was banned for one match and fined £20,000 following a Football Association improper conduct charge regarding his behaviour against Fulham on 5th December.