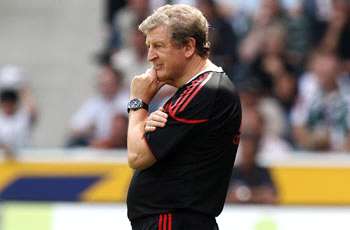 Liverpool manager Roy Hodgson is unconcerned about the club's current position in the Premier League table as he looks to build momentum at the start of his tenure.
The former Fulham boss insists that the league table is an irrelevance in real terms until at least 10 games have been played, and it is then that he will start to pay it some attention.
"I know how many points we have but I don't know what that means in terms of the table," he told the club's official website.
"I think tables are of no interest until at least 10 games have been played. Then you start looking to see how big a gap there is between yourself and the top teams or between yourself and the bottom teams. I don't think you worry about that after three games.
"The program plays a big part in that and we've already played Arsenal at home and Manchester City away. Injuries play a part as well when teams don't have their best team available early on but will do soon.
"After 10 games I will start worrying about the table but until then I'll worry more about performances and results."