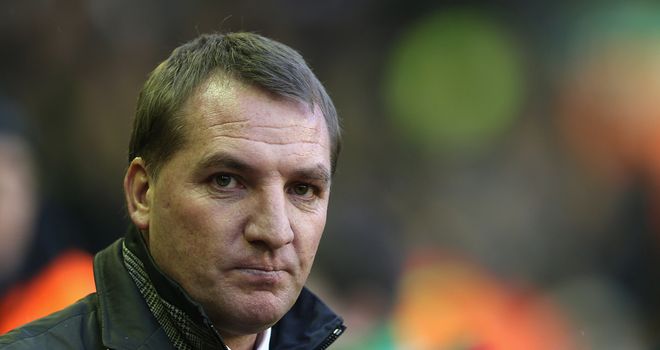 Liverpool boss Brendan Rodgers insists there is much to play for despite the team's exit from the Europa League.
The Reds were edged out on away goals by Zenit St Petersburg on Thursday despite a 3-1 victory at Anfield.
Although the result means Liverpool have no chance of any silverware this season, Rodgers is looking for a high points return in the remaining league games this season.
Rodgers said: "Our season doesn't finish, and never was going to finish, until the final whistle against QPR.
"This is a group that is growing all the time. You see the level of performance on Thursday night, to dominate a team of that ilk and control the game like we did was incredible really.
"For us, going forward, it is to continue with how we have been working since the turn of the year. As the season has gone on we have got better and improved.
"We want to carry that through right until the last whistle at the end of the season.
"You can see the players have the hunger and determination to do that. We will look to demonstrate that in the last 11 games."
Liverpool are not in action again until they travel to Wigan on March 2 and their remaining fixtures include home clashes with Tottenham, Chelsea and Everton but otherwise they face a host of teams currently in the bottom half.
Presently seventh, their challenge is to claw back a nine-point gap to fourth-placed Tottenham.
He said: "We need to do our best. We are out of the cup competitions and that is something we will look to put right going forward.
"We want to win trophies here, that is the idea.
"For the remainder of the season it is to finish as high up the league as we can. When I came here in the summer that was the priority given to me.
"There has been some great growth in the group and that will continue. We want to keep showing our quality of fight and spirit right the way through to the QPR game.
"Then we will reassess in the summer and we will be in a much better position come next season.
"The framework will already be in place. It is difficult for players with a new manager coming in, with different ideas and work. But I think we are now starting to see there is a flow in it.
"They are comfortable with it and we are scoring goals and producing performances. Hopefully we can continue."