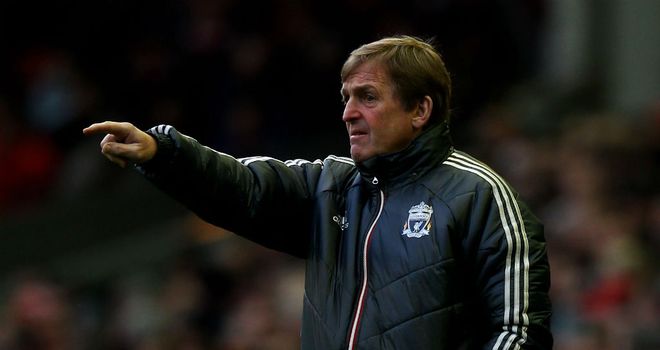 Liverpool manager Kenny Dalglish knows he can do little to prevent speculation that suggests he will try to sign a striker in January.
A failure to convert chances this season has undermined the Anfield club and they have already suffered five irritating home draws, the most in the Premier League, as a consequence.
It was almost a similar story against Queens Park Rangers on Saturday, when Luis Suarez's first top-flight goal since October was the only effort to be taken from 15 attempts.
The heroics of visiting goalkeeper Radek Cerny were a significant factor in Liverpool's one-goal margin, but there have still been suggestions Dalglish needs to find another forward.
Liverpool bought Suarez and £35million man Andy Carroll, whose continued loss of form meant he was an unused substitute against QPR, and they have most recently been linked with Rangers' Nikica Jelavic.
But Dalglish told his club's official website regarding the win over QPR: "We did miss some chances, yes, but the goalkeeper saved a lot of them too.
"Do I feel the need to go out and do something about that? Aye, whichever side comes along here next, we'll ask them to come without a keeper. That's the best way to do it, isn't it?
"Irrespective of what I say, it's not going to stop speculation we are going out in January to sign Joe Bloggs up front, or whoever. I don't need to say anything.
"For us it was a fantastic team performance. We are quite happy. I trust the players implicitly when it comes to scoring, implicitly."
He added: "I think some of the football we played in the first half was brilliant, and we won't change our beliefs or the way we play.
"That's why we brought the players here in the first place, and we will stick to those principles."