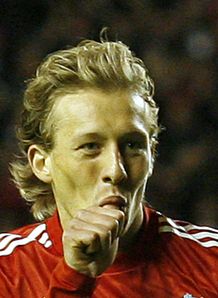 Lucas is hoping Liverpool are heading in the right direction following successive wins in the Premier League.
Liverpool followed up a home win over Blackburn Rovers by beating Bolton Wanderers 1-0 on Sunday to climb out of the relegation zone and into 12th position.
The back-to-back victories have raised hopes that the Reds are now starting to turn the corner following a difficult start to Roy Hodgson's tenure.
However, while Lucas sees green shoots of recovery at Anfield, the Brazilian midfielder has urged his team-mates to maintain the momentum of the past two results.
"It's three points and I think everyone can see we are improving all the time," said Lucas.
"Of course we were under pressure. We still have to improve in the league, but I think we are going the right way.
"In every game we are playing better and hopefully now in the next few games we get points and improve our position.
"The only way is playing well and I think winning will give everyone the confidence to keep going."
Maxi Rodriguez's late goal secured the points for Liverpool at the Reebok Stadium and Lucas acknowledged it was a tough test against Bolton.
He added: "It was a difficult game, of course. They have two big strikers and long balls always make it difficult for us.
"But at the end I think we tried to keep the ball on the ground and play our football, and at the end we could score a goal."