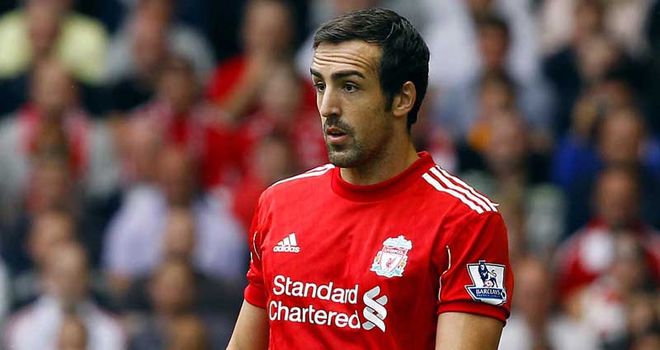 Jose Enrique considers Liverpool to have taken strides forward this season and believes they have the potential to go from strength to strength.
The Spanish full-back was among those drafted in by the Reds last summer as they set about rebuilding their squad under the guidance of Kenny Dalglish and the ownership of Fenway Sports Group.
It was always going to take time for a new-look side to reach its peak, with fresh faces requiring time in which to settle in new surroundings and tweak their game to fit a new system.
Liverpool has, however, been able to end their six-year wait for a trophy by landing the Carling Cup and remain in contention for a top-six finish in the Premier League.
Enrique believes progress is being made and is confident the Reds can put their Anfield frustrations of this season behind them as they head into a brighter future.
"In the cups we are doing very well, in the league I think we deserve more than where we are now," he told the club's official website.
"But the truth is we are in seventh position.
"We have played good football in many games but against Wigan (on Saturday) we didn't deserve to win.
"This team is in production. The owners have signed young players. I think we have a really good squad already but of course we have to improve - everyone.
"The manager takes pressure for us and of course that is good. But the truth is, when we make mistakes or have a bad game, we know where the mistakes come from. Who plays the games? The players. Who has to win them? The players too.
"The players are frustrated just the same (as the fans)."