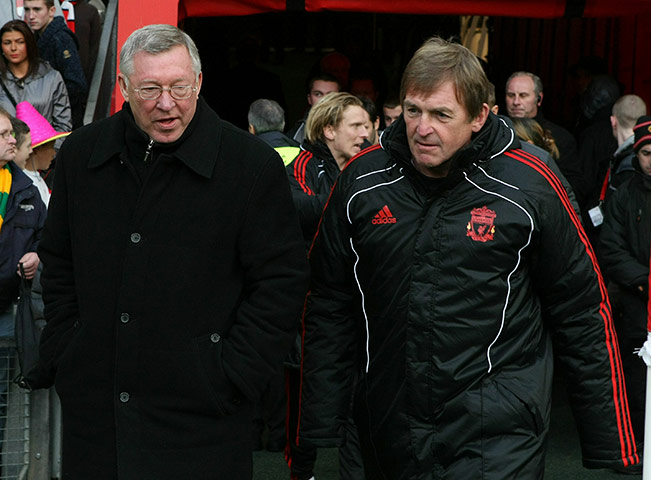 Manchester United manager Sir Alex Ferguson believes Liverpool will be a force to be reckoned with again this season after two years outside the top four.
The Anfield club has not won the top flight title for 21 years, and last season United claimed their 19th, one more than the 18 the Reds have.
Sir Alex, who will turn 70 later this year, admitted that a full season under Kop idol Kenny Dalglish will put their rivals back in contention for silverware.
"Liverpool went off the radar for a bit. They are now back on it. Long-term you know they are going to be there," he told reporters.
Grouping the Merseyside club with Arsenal, Chelsea and Manchester City, he added: "Let's be honest, you hate losing to any of them.
"One of those four will always be a thorn in our flesh. They are our immediate challengers.
"History doesn't change. No matter where it comes from, somewhere along the line we are going to be faced with a big challenge from one of those four great clubs."
Sir Alex has had to face numerous questions on the topic of toppling Champions League holders Barcelona since his side lost 3-1 in the final in May.
The Spanish club is widely considered to have one of the best sides in history, but the United manager is confident Pep Guardiola's can be beaten.
"Barcelona is the team of the moment," said Sir Alex. "It is a cycle. It is the same players. They can dominate any game and could have probably done that to any other team.
"But it is not the kind of thing that makes you think, 'let's not bother with European football anymore, we are never going to beat Barcelona'.
"Manchester United is bigger than that. We have a better philosophy than that. The challenge will be [to] improve enough to get to the final next season and win it."