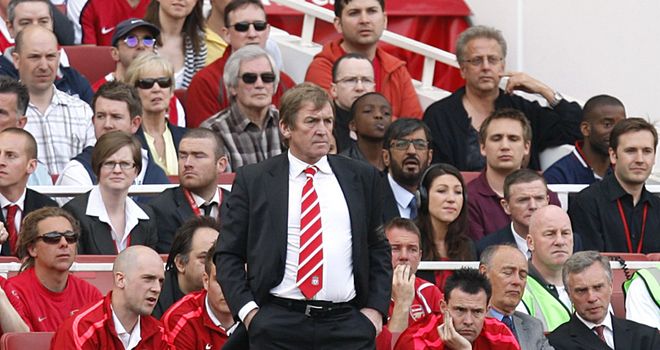 Liverpool manager Kenny Dalglish has refused to shed light on his summer transfer plans.
The Anfield legend must decide what the future holds for the 12 players that are set to return from loan spells in the summer.
Milan Jovanovic has admitted he regrets joining the Reds last summer while Christian Poulsen has also been out-of-favour.
One of Dalglish's rumoured transfer targets has been Napoli striker Ezequiel Lavezzi but the Scot is giving little aware as he finalizes his plans.
"We won't speculate on what we are going to do in the summer," he said.
"There will be a bit of movement in and a bit of movement out. That's a fact of life and everybody knows that.
"But it's not worth commenting on all the names appearing in newspapers - some of the people I don't even know."
Lavezzi is not one of those, however, according to the Argentina striker's agent.
Jose Alberti claims Liverpool have been tracking his client for a year and believes they could be set to make a summer move for the 25-year-old frontman.
"Lavezzi has been followed by Liverpool for 12 months and they could make a bid for his services," Alberti told Italian website TMW.
"Napoli must be careful not to lose a player like Lavezzi."
Lavezzi has scored 35 goals in 122 appearances for Napoli since joining them from San Lorenzo in 2007, and AC Milan are also thought to be interested.