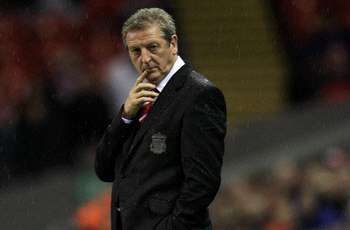 Roy Hodgson believes Liverpool still has a chance of qualifying for the Champions League this season.
Despite getting off to their worst start to a campaign for 57 years, the Reds now sit ninth in the table and are nine points off fourth-placed Chelsea.
And although Hodgson admits a challenge for a place in the top four will be difficult, he says he is working on closing the gap on their rivals.
"We are in a position to strike for the top four but we are a good few points off," he told reporters.
"Some people would say it is pie in the sky to suggest we can do it but I don't think there is such a thing as pie in the sky in terms of football.
"I have seen so many times in the past teams who have been doomed to relegation not get relegated and teams like Leeds United many years ago who were so obviously going to win the First Division and didn't do so.
"Everything is possible and while things are possible we will play for them but we are realistic and we are not making any vain promises.
"We know we have given ourselves a severe handicap but we will work to bring in that handicap."
However, Hodgson believes he will need backing in the transfer market if he is to steer Liverpool up the table.
"If the players are available that we have targeted and think could make us a better team then it would help us shape the team a lot quicker than maybe will be the case otherwise," he added.
"We are anxious any players we bring in are the right ones and the right ones for the long-term future.
"It is important they are better than the players we have got, because I think the players we have got are better than they have shown on occasions.
"But I fear the type of player we feel we need to improve our team will not be available in January, even if money was available."