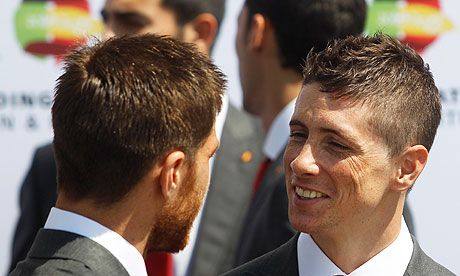 Fernando Torres's agent has said the striker "will continue at Liverpool next season".

There has been speculation that the player would leave Anfield this summer after a disappointing season, with many of Europe's top clubs – such as Chelsea, Manchester City and Barcelona – linked with making a move.

However, José Antonio Peton told Punto Radio in Spain: "For the moment I can assure fans that Fernando will continue at Liverpool next season. Everything is down to Liverpool's attitude but for the time being Fernando is happy at the club and has a good contract.

"Liverpool have not spoken to us about his future, so he is just concentrating on playing at the World Cup."