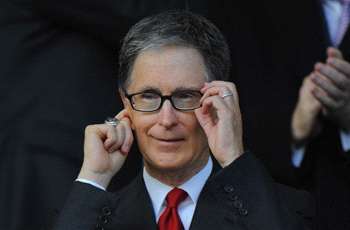 Liverpool owner John W. Henry has revealed that he dreams of the club winning the Premier League title.
The American insists that he wakes up "thinking about what we can do to improve our chances of winning a championship".
The Reds have only recently been subject to a takeover by NESV after enduring a storm under the care of former owners Tom Hicks and George Gillett, and have not won the league title in the past 20 years.
"We are focused on getting the club positioned to win trophies within the Financial Fair Play rules that are being imposed next year," Henry said, according to the Liverpool Echo.
"That means off the field we are intent on increasing LFC revenues worldwide.
"On the field we have to be smarter.
"Arsenal and Man U have depth that is young and capable. We do not. We have a lot of work to do there. A lot of work. And we will, but we have to be smart about it. We are here for the long term.
"Everything we do is for the long term. Our biggest responsibility is to bring in the right people to the club on and off the field."
Henry added: "We are an organization filled with people who are driven to compete at the highest level.
"There certainly are better investments than sports clubs, but we know that everything we do has meaning to large numbers of people – and what we do has meaning for us.
"It's incredibly interesting."