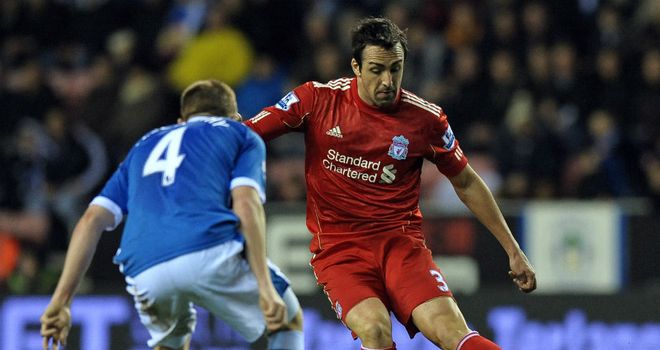 Liverpool duo Andy Carroll and Jose Enrique believe they need to improve their home form if they are to have any chance of finishing in the top four.
The Reds were held to their seventh draw in 11 games at Anfield this season as Stoke ground out a goalless draw at the weekend.
Kenny Dalglish's men have struggled for goals this season, having netted only 24 goals in 21 Premier League games and Carroll, who started the draw with Stoke on the bench, believes they need to start taking their chances if they are to turn draws into victories.
"The objective is qualifying for the Champions League and we are up there and still in with a great chance of achieving that aim," said Carroll.
"We've done really well against the top teams and our away form has been great but in some of the home games we've struggled to put our chances away and I think that's where we need to make sure we can start to punish teams.
"Hopefully we can start taking our chances and score more goals as a team."
Defender Enrique, who played at the weekend despite a stomach upset, knows they have to start winning matches at Anfield if they are to be serious contenders to reach next season's Champions League.
"We have to improve our home form, because we have lost too many points at Anfield this season," said Enrique.
"We just have to stay positive. I think, maybe the Swansea game aside (a 0-0 draw), we have deserved to win the other games we have drawn at home.
"If we start to take our chances then we can be in the top four, but if we don't then we will make it more difficult for ourselves."
Liverpool now have a full week without a game before travelling to Bolton for Saturday's evening kick-off, when Enrique hopes they can return to winning ways.
"I think it's good we have a break now so we can prepare for Bolton," added Enrique.
"Away from home at the moment we are getting better results than at home, so hopefully we can get the three points next Saturday."