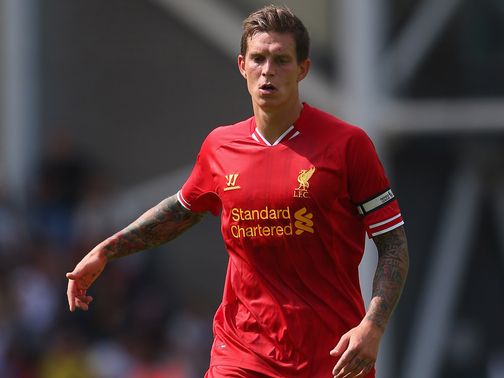 Daniel Agger has been confirmed as Liverpool's new vice-captain.
The defender replaces Jamie Carragher following the 35-year-old's retirement at the end of last season.
Liverpool boss Brendan Rodgers considered a number of candidates for the role over the summer before confirming the decision to appoint Agger before the Reds departed for Dublin on Friday.
Rodgers said: "The job of the captain and vice-captain here at Liverpool is very, very important. I wanted to give myself time over the course of the pre-season to assess a number of the players and obviously Daniel was one of them.
"His loyalty and his passion for Liverpool is second to none. And if you add that on to his footballing qualities, then I think it's a good choice for everybody."
Agger, 28, joined Liverpool in January 2006 from Brondby and has gone on to make more than 200 appearances for the club, scoring 12 goals.
The Denmark skipper signed a new long-term contract with the Reds in October 2012 and played 35 league matches last season - his highest since joining the club.