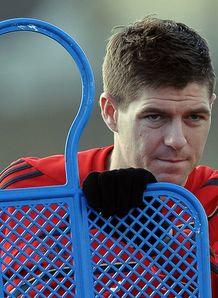 Liverpool captain Steven Gerrard believes the club needs to make 'three or four quality signings' to improve next season.

The Reds have had a poor campaign and have failed to live up to expectations that they could challenge for the Premier League this term.

While they are still in the hunt for Europa League glory, Rafa Benitez's men need a number of other results to go their way if they are to finish fourth in the league and qualify for next year's UEFA Champions League.

Gerrard knows that Liverpool need to buy players if they are going to up their game and compete with other top sides.

"There are teams that have grown significantly in recent times, like Chelsea. In addition, Manchester United have been too strong (for us) for many years," he said in the Daily Mail.

"Last year we came close to beating them but it is very difficult to overcome such a powerful team.

"Everyone knows that we must learn from this season. Some players have said we need a stronger squad and the key is to have better players and improve.

"I do not believe in profound changes or a revolution. Three or four quality players should be enough but more quality than quantity.

"The Premier League is the food of this club. We haven't won it for such a long time and the crowd demands it.

"They want us to win this more than any other competition. We must continue to fight for this, hopefully finishing fourth this season and having a real go next season.

"After finishing second last year we started this season with the idea of winning the league and the Champions League.

"After a series of bad results we had to change targets. Now the fans are desperate for us to win the Europa League. It's the only trophy left for us to fight for and we want to win it."

Liverpool take on Atletico Madrid in the Europa League semi-finals on Thursday and they are having to travel by road, rail and air to the Spanish capital due to the cloud of volcanic ash that is disrupting flights in Europe.