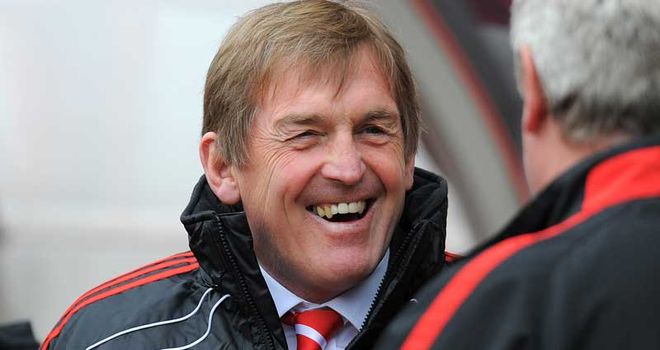 Kenny Dalglish has pointed to Liverpool's home form as an indication of what they are capable of.
The caretaker manager has managed to make an instant impression since taking over from Roy Hodgson, highlighted by his nine-match unbeaten run at Anfield.
But it is Liverpool's away form that has become a cause for concern and hampered the progress made under their former playing idol.
Defeats on the road have come against Blackpool, West Ham and West Brom, teams the Merseyside outfit would have expected to dispatch of.
These defeats have helped to build the sum of a staggering 10 losses on the road this term.
Newcastle will be the visitors on Sunday as the Reds go for a fourth successive victory.
And although there have been signs of a renaissance at Anfield under Dalglish, he is aware there is still much work to be done.
"You cannot have great home form and terrible away form. You may need to marry the two together," he said.
"We've had a lot of positive results at Anfield and that's a step in the right direction. We know that if we can do it at home then we can do it away too.
"The away form is something everyone would like to improve upon and if we do there will be a better chance of being successful."
Liverpool still have an outside chance of qualifying for the Europa League as they sit sixth in the table, just three points behind fifth place Tottenham.
However, they have played one game more than Harry Redknapp's team, they are still in with a chance of qualifying.
Yet, their stand-in boss, who is set to be appointed on a permanent basis in the summer, is remaining coy about their chances.
"We will play every game as it comes and see how many points we get," he added.
"The more points we get the better chance we have of finishing higher up the table.
"That is our ambition, to get three points against Newcastle on Sunday, and let's see where that takes us."