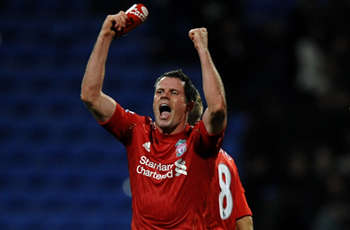 Liverpool's Jamie Carragher is hoping the club can once more return to challenging for trophies after a barren spell.
The red side of Merseyside lost their record of most top division titles to Manchester United last season, but Carragher believes the club is close to tasting success again.
"You want to be in there, and Liverpool should be in there challenging for trophies," Carragher told Sky Sports News.
"It's been a few years now since we won a trophy and that's what we want to try and change this season coming, but I'm sure everyone's got the same idea."
Carragher expressed respect for the Reds' arch-rivals Manchester United, but hopes their dominance will be coming to an end soon.
"If Man Utd win, they win and you say good luck and you have to respect what they've achieved.
"We can't keep these records - we've five Champions League titles - if we're not competing for them.
"We have to try and win more as it's been too long for Liverpool and it's something we're looking to change."