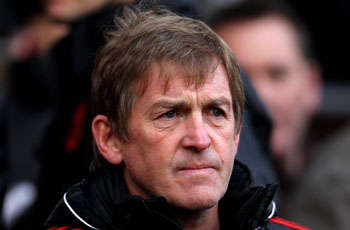 Liverpool co-owner John Henry has praised caretaker manager Kenny Dalglish in his efforts since taking over from Roy Hodgson for "exceeding expectations", whilst the American also believes that the team's future remains at Anfield.
There is much discussion on whether the club legend will permanently take the reigns at Anfield, but Henry's comments cannot harm his chances of being in the Red's hot-seat come next season.
The American told The Guardian: "We didn't know Kenny well prior to him coming aboard as manager, but he has exceeded our expectations on all fronts. It would be inappropriate to comment publicly on what happens beyond the end of this season."
Meanwhile, it seems that he has at least made his mind up on whether the club will be on the move in its geography, after several years of speculation, Henry looks to keep the team at Anfield
He added: "It's not a coincidence that the last two ownership groups could not get a new stadium built. What they proposed or hoped for just didn't make any economic sense or they would have been built. A lot of time and effort is being put into study and creatively looking at all options."
Liverpool's finances have long been a talking point as well in past seasons, but thanks to the purchase of the club by the recently re-branded Fenway Sports Group, the £200 million worth of debt was wiped clean, but still looks to spend wisely.
The deadline day of last month's transfer window saw Liverpool spend around £57m of two players, however, with the sales of Fernando Torres and Ryan Babel bringing in over £55m, the club were able to keep any expenditure to a minimum.
Henry explained: "The fee for Torres was dependent on what Newcastle asked for [Andy] Carroll. The negotiation for us was simply the difference in prices paid by Chelsea and to Newcastle.
"Those prices could have been £35m [from Chelsea for Torres] and £20m [to Newcastle for Carroll], 40 and 25 or 50 and 35. It was ultimately up to Newcastle how much this was all going to cost. They [Newcastle] made a hell of a deal. We felt the same way."
This example of spending is the basis of how Henry claims he plans to go about his business in rebuilding Liverpool and his group will not be throwing money at the club to spend without a calculated process.
Henry claimed: "We intend to get younger, deeper and play positive football. Adding two top players [Carroll and Luis Suárez] who have just turned 22 and 24 is a good first step."