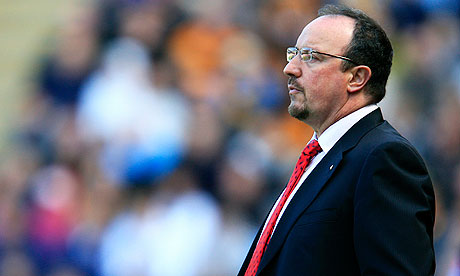 Rafael Benitez has held a second round of talks with the Liverpool chairman, Martin Broughton, as he seeks assurances that money will be available to revitalise the squad and challenge for a Champions League place next season.

The Liverpool manager met the British Airways chairman, who has been installed to sell the club on behalf of its co-owners, Tom Hicks and George Gillett, at Anfield today.

Both parties have agreed to keep their discussions confidential, although Benítez has said he wishes to continue as Liverpool manager providing the club can compete in the transfer market this summer.

He wants guarantees that any money raised through player sales will be reinvested in the squad, even if those sums are inflated by the potential loss of their prize asset Fernando Torres.

Juventus are still awaiting a definitive answer from Benítez having courted the Spaniard all year and have now turned their attentions towards Luigi Del Neri of Sampdoria and the Fiorentina coach, Cesare Prandelli.