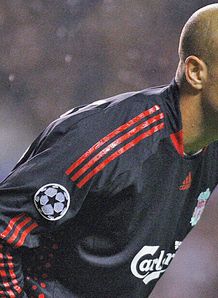 Liverpool goalkeeper Pepe Reina is hoping to finally break his losing streak at Real Madrid when they two sides meet in the UEFA Champions League.

The Reds travel to the Spanish capital for the first leg of their last 16 encounter next week and Reina is determined to enjoy success at El Santiago Bernabeu.

Reina has never won at Real's home during his time playing in Spain and he is also looking to exact revenge for his father who never enjoyed much success against Real while he was at city rivals Atletico Madrid.

"I have yet to win in the Bernabeu. In all the time I've played against them, I think I've managed only two draws," said Reina.

"But then of course it's a really tough place to get a result. That's always been the case. When my dad played against them in the 60s and 70s it was the same story. He also had a bad record against them.

"It won't be easy but we know we can do it, and that would be great for me and my family.

"Real are one of the best clubs in the world and if we did go out against them there would be no shame in it.

"But we will be doing our utmost to make sure that doesn't happen and I'm confident we can reach the quarter-finals.

"Every player wants to play in these massive games, and we feel we can do well there."