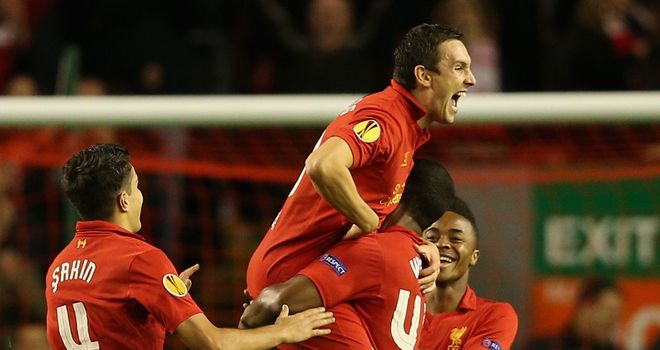 Middlesbrough manager Tony Mowbray has hinted that he is interested in signing Liverpool winger Stewart Downing in January, but admits that realistically it will not be possible for him to do
The 28-year-old has struggled to establish himself as a regular first-choice player in the Reds team since his move from Aston Villa in July 2011 for £20million.
A number of Premier League clubs are interested in Downing, and Mowbray admits that it will be difficult to convince the England international to join the Championship side.
"I don't want to talk about him (Downing), he's a Liverpool player," he said in The Northern Echo.
"The bottom line is, half the Premier League would probably like to buy him if he becomes available.
"He is an international footballer; we are Middlesbrough in the Championship, who has been selling players for the last two years.
"We have reduced the wage bill from £27m down to £12m, £15m off it, gone. That's where we are.
"And if I was a Premier League manager, why wouldn't I want Stewart Downing? Half the league would want him."
Downing started his career at Middlesbrough and made over 230 appearances for his home-town club before leaving for Villa in 2009.