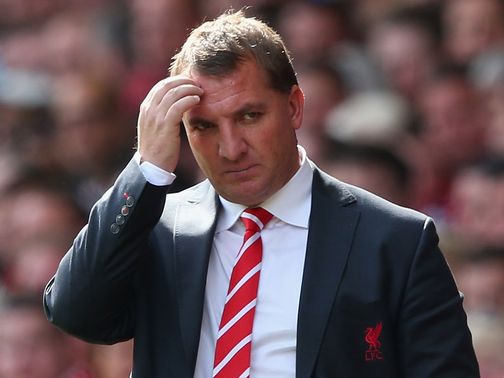 Liverpool boss Brendan Rodgers is not concerned about how he might come across in a new television documentary about the club.
The Reds granted Fox Sports Media permission to film an access-all-areas, fly-on-the-wall program throughout the summer and during the opening weeks of the new Barclays Premier League campaign.
The first of six episodes of 'Being Liverpool' aired in the United States last weekend and will be shown in the UK on Friday night.
Rodgers, who was appointed in June, said: "The filming had already started before I came in, but I have got to say the guys from Fox here at Melwood or elsewhere were fantastic.
"There were no issues, no problems. There was no interference and it was like they were not here at all.
"It is a great insight for the supporters, it's good for them to see what goes on at a football club.
"I'll be busy preparing for training tomorrow but I'm sure my family and other people will tell me how I look!"
When asked if he was worried about that, he said: "Not really!"