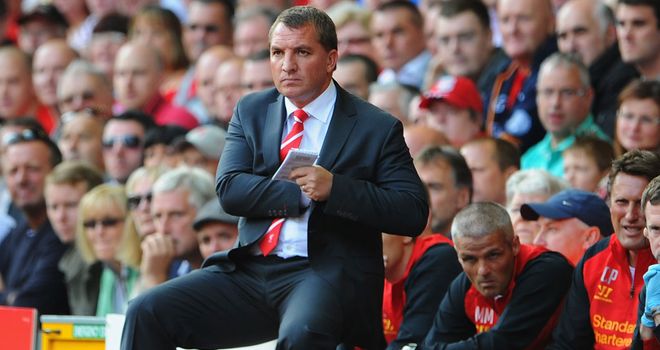 Brendan Rodgers expects this weekend's emotionally-charged clash between Liverpool and Manchester United to pass off without crowd trouble.
The mouth-watering Premier League encounter at Anfield on Sunday will be the Reds' first home match since the publication of an independent panel's report which absolved Liverpool fans of any blame following the 1989 Hillsborough disaster.
A minority of United fans reportedly sang tasteless chants about Hillsborough last week while songs about the Munich air crash have been heard sung by a section of Liverpool fans in the past.
Sir Alex Ferguson has also penned a letter appealing to the Red Devils faithful to show respect in light of the Hillsborough report which is to be distributed to supporters at the turnstile.
"Liverpool-Manchester United games are always very emotional," said Liverpool chief Rodgers.
"You add to that the findings of the last couple of weeks and it makes it even more emotional.
"First and foremost, we want to pay tribute to the families, the victims and the survivors. It is our chance to do that.
"After the fight of the last 23 years, it is the very least we can do.
"There has been dialogue all week, there is respect in terms of the traditions of both clubs.
"A lot of work has been done and hopefully Sunday will pass off peacefully and well and we can talk about the tributes and football."
One unwanted side issue has been speculation over whether Liverpool forward Luis Suarez will shake the hand of United defender Patrice Evra following last season's race row.
But Rodgers said he was "very" confident the pair would shake hands.
He added: "I think enough has been said and written about that over the last year.
"This has been ongoing and everything to say about this has been said. There is nothing else I can add other than you just move on."