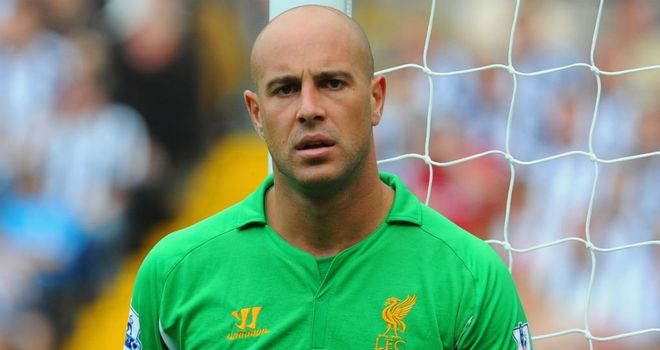 Liverpool boss Brendan Rodgers insists he has no problem with goalkeeper Pepe Reina and expects the Spaniard to stay at Anfield.
Reina's future at Liverpool has been the subject of speculation after an indifferent start to the season.
It has also been claimed Rodgers was looking to bolster his goalkeeping options, paving the way for a possible exit for Reina in the January transfer window.
However, Rodgers believes Reina is happy to stay at Liverpool and remains a key part of his future plans.
"I've never had a problem with Pepe. He's been brilliant for me. He's a key member of the squad here," insisted Rodgers.
"Absolutely first class, he's been. He understands what it is I'm trying to do. He understands the philosophy and he's a really, really good guy.
"Off the field, he's important for the group, he's a big voice in the changing room, and I've had no feelings at all that he's ever wanted to leave. I've never felt anything like that whatsoever.
"I've good communication with him. I speak regularly with Pepe. He's one of the senior players."